Site access
Register as a 1st Cuffley member/supporter and we'll give you personalised access to this website.
From this you'll be able to log-in when you visit us and:
view additional informative content – relevant to your connection with our Scout Group;
find detail relating to venues and event timings;
post comments;
order new Group T-Shirts, Group Scarves, Woggles and other items from our Trading Post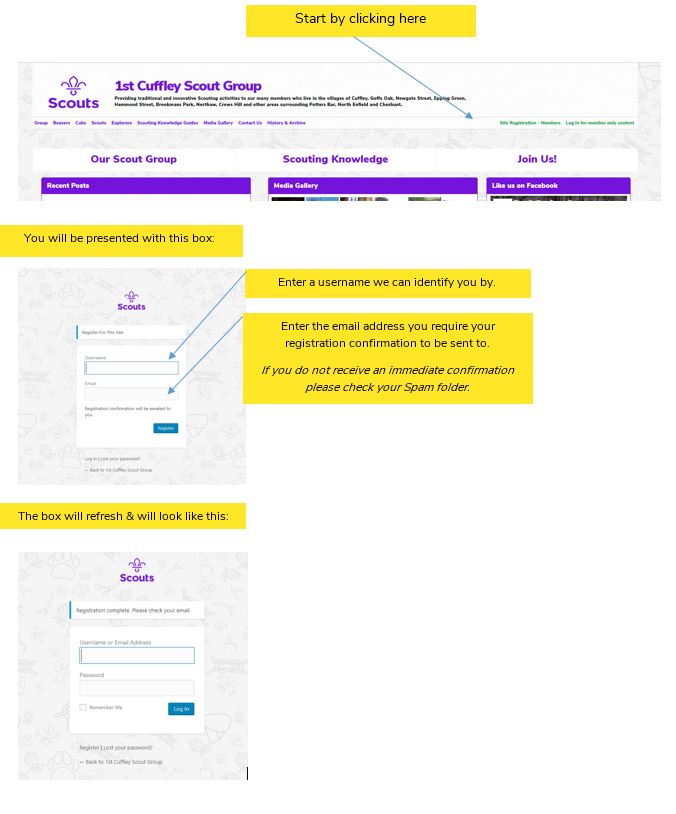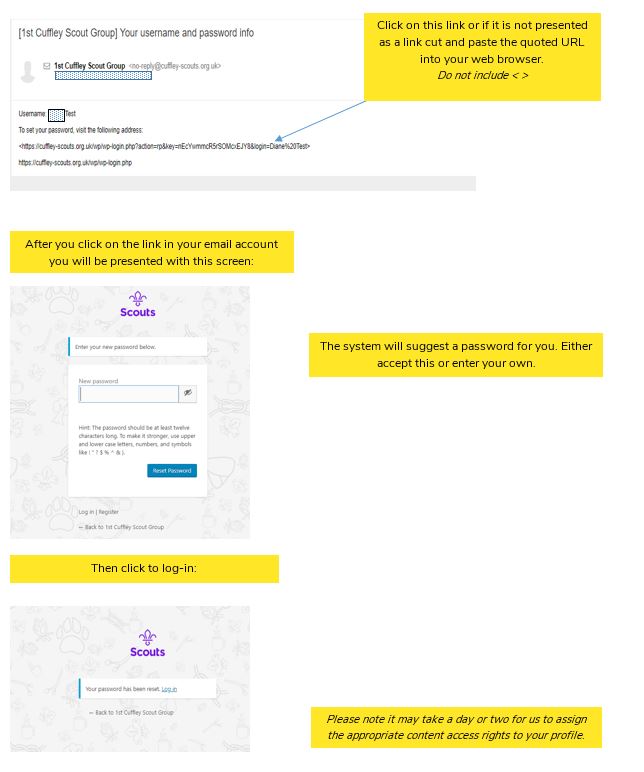 Any issues? Please take a screen shot and use our Contact Us Form to tell us about them.
Following your successful site registration we will give you access rights relevant to your interests and requirements.
Online Scout Manager (OSM) access
Click here if you need to log-on to OSM.