The Giving Machine – Raising Money for the 1st Cuffley
Since the start of 2020 we have earned more than £460 through The Giving Machine, the online national charity that interacts with more than 2000 online retailers such as Argos, E Bay and John Lewis. 
You don't even have to spend anything to generate us a free donation!  All you have to do is to click, once a day, on the 'Collect Now' button on The Giving Machine desktop or mobile website screen.  
To register and raise these free donations for us at no direct cost to you, please follow this link. Our quick sign-up code is 266611.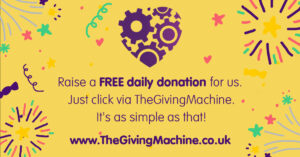 If you are already a registered user please click through now, collect today's donation and remember to do the same tomorrow!